It's Tuesday as I'm writing this and the weather today's been GLORIOUS! ☀ Please tell me it's been lovely where you are too?!
Even though we're all feeling a little under the weather, the sun and warmth meant that today was spent in the garden. Our first proper chance to get a few things done in the nice weather. I say our… much of the work's falling to Oli as it's tough stuff that I'd definitely injure myself doing.
Oscar's been having a go at helping us too. He seems to really love spending time outdoors and it makes me so happy that he has that chance now, after living in a first floor flat for most of his life. He's thriving – roaming around, running about and wanting to get stuck in with gardening. I'm so excited to make the garden a place for the kids to really enjoy and get involved with. I'd love to have a mini vegetable patch or somewhere they can experiment with planting their own flowers. I always loved picking out flowers at the garden centre and it's something I want them to experience too.
Something he's not so fond of is all the little creatures you find in the garden. He's squealed at woodlice, recoiled at slugs and looked terrified of the slow worms. His sister's so interested in them though – I'm hoping her enthusiasm and bravery will encourage him to be braver too.
I love that our gardening days have started. There's so much to look forward to and I'm waiting for the warmer days to arrive and stay so that we can press on with our plans. Every room in our home needs some TLC but no space more so than the garden. We're tackling everything a little at a time, but our outdoor space is always on my mind – especially as Spring's on its way and we're wanting to spend more time outside.
Fingers crossed for a warm Spring 🤞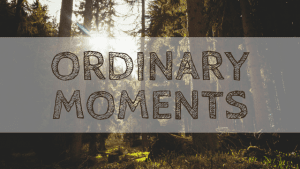 What are your plans for Spring?
Oh, and while you're here… what's your favourite flower/plant? (I need some inspiration!)